Novexpat's Pedagogy
Break through your French fluency faster
At Novexpat, we do not just select a great French teacher for you.
Based on our extended teaching experience and the latest learning innovations, we've been designing a proper learning methodology that combines the necessary ingredients to help you to speak French with fluency and confidence.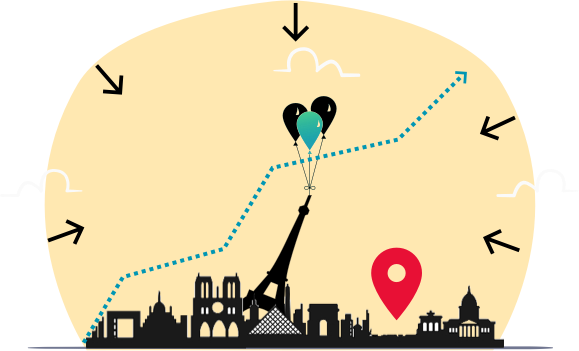 Pragmatic contents based on your Parisian reality
The social, cultural and business environments, the way of living and the daily conversations at the bakery or at the office are definitely not the same in Paris as in any other French-speaking countries, regions or cities.


If a subject matters to you because of your job or daily duties or just because you're interested in it, you should be able to speak about it in French as you would in your own mother tongue.
As obvious these two statements above might sound to you, it's at the core of our teaching strategy.
We adapt our learning kit to your Parisian reality to provide you with the relevant French vocabulary, the various ways of communicating and the cultural codes you do need to master in your daily social and professional contexts.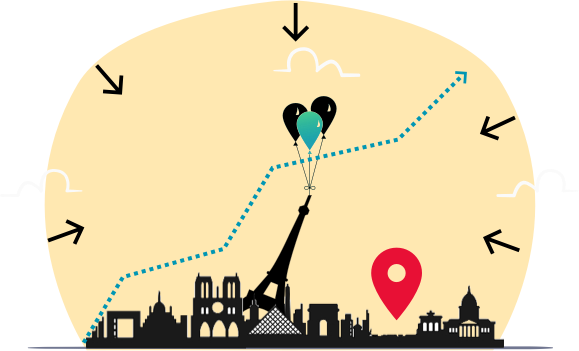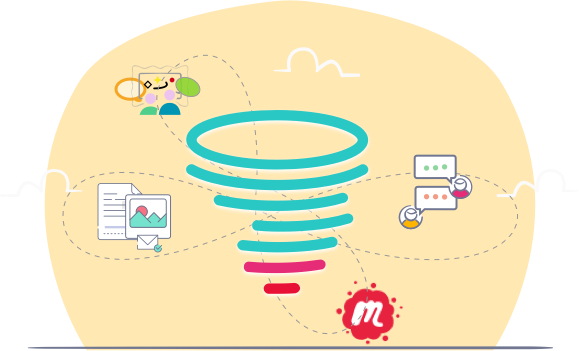 A gradual, visual and (inter)active face-to-face approach
In the first part of each lesson, the new language concepts (vocabulary, idioms and phrases, sentence structures) are introduced step-by-step, in a very visual, concise and active way so that you can concentrate on precisely what will help you to significantly progress and little by little, be able to:
master the key vocabulary and phrases used in frequent situations
assimilate the new sentences structures
adopt a correct French pronunciation as soon as possible
find out and understand the cultural codes behind the words
The second part of each sessions is dedicated to repeating and practicing the new learnings through highly interactive and adapted learning activities. It helps you to improve your spontaneity and fluency in French as well as key written and oral comprehension skills.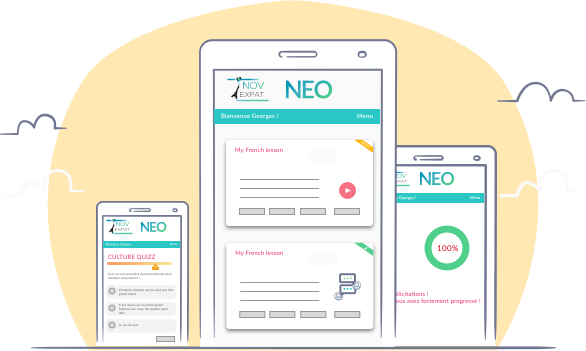 Neo, your French online learning system to keep capitalizing in between each session
In addition to your face-to-face classes, you have a full access to Neo, our online learning system. Neo keeps your whole programme tracking and gives you an easy access whenever you want, to the contents learnt during each session. Further online resources and exercises designed to help you to memorize better and assimilate faster. Session after session, your teacher updates the platform with relevant content, tailored for you.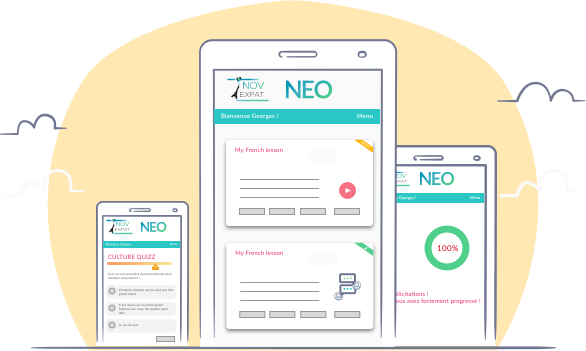 Our pedagogical team is involved in continuous improvement and innovation
We're led by passion for teaching innovation to help our students to overcome their main French learning difficulties and to feel good in their new Parisian living environment.

We're attentive to their feedbacks to keep improving the way we teach. Our team is also used to participating to many conferences and professional meetings in neurosciences and learning techniques and to linking with state-of-the-art experts in these domains.

We strive every day to put new findings and comments into practice to design an even better and efficient learning experience.