Meet our experts through free masterclasses
Start your French learning journey with our free online masterclasses.

We organise outstanding learning events all year long with our best experts to help you boost your French skills and confidence.

Whatever your current level, situation and location, you will find a useful and practical workshop for you!
Discover our online masterclasses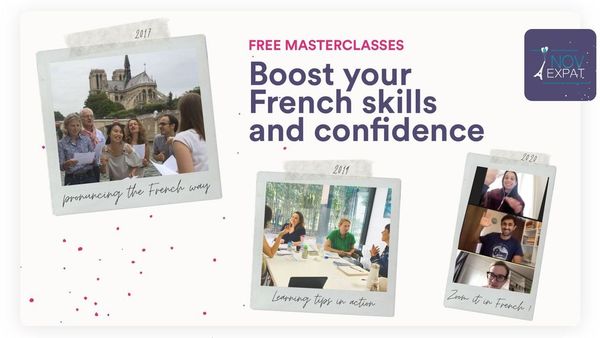 You can currently attend 0 events
There is no free workshop scheduled at the moment. Don't worry though, there'll be one (or more) soon! 😉
We are looking forward to meeting you at one of our free French learning online masterclasses!
Please, note that prior sign-up is required to attend any of our free workshops. If the event is already marked as full, you can add yourself on a waiting list. You will receive a notification via the Eventbrite app in case there are some availabilities.
Don't miss

our next masterclasses

Make sure you don't miss any of the future masterclasses we will be hosting by joining our dedicated Meetup group. You'll receive notifications from the Meetup App as soon as we post a new event!

Join 0 followers on Meetup

Alternatively, you can subscribe to our newsletter !