Meet us at one of our free workshops
Through our Meetup group, French Expériences in Paris, we organise outstanding learning events all year long so that you can practice French with like-minded expats.
It's a great opportunity to improve your fluency, gain more confidence and enrich your expat experience in Paris.

You'll also be able to meet our pedagogical team and ask any questions related to learning French or our courses.
Join 1100+ other French learners now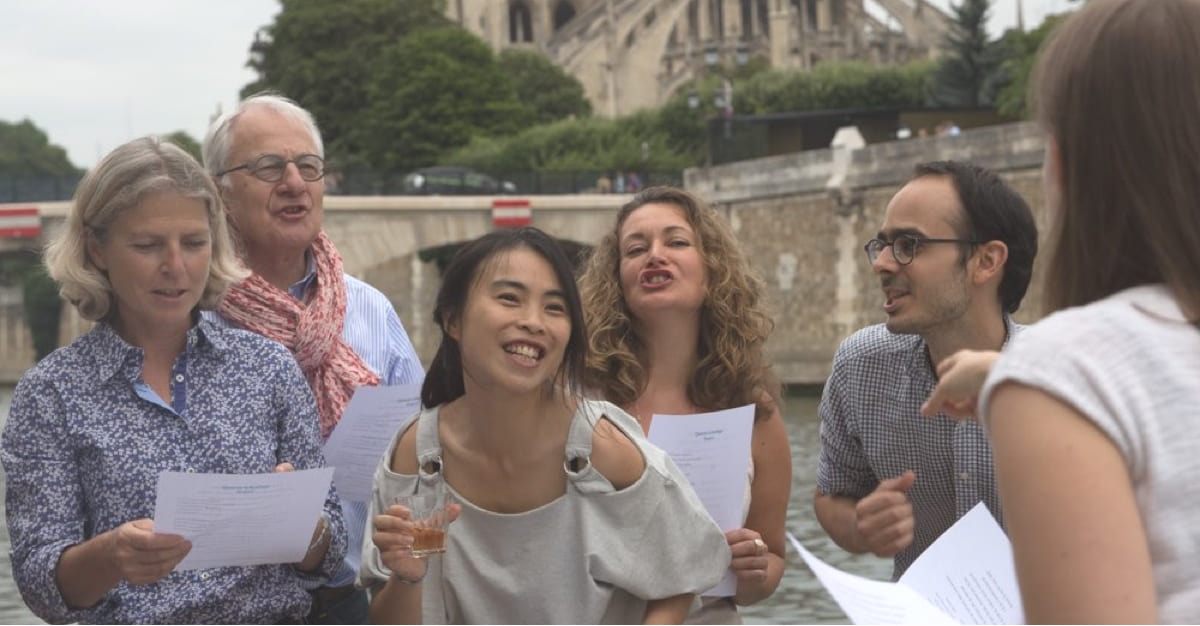 You can currently attend 2 events
Please, note that prior sign-up is required to attend any of our free workshops. If the event is already marked as full, you can add yourself on a waiting list. You will receive a notification via the Meetup app in case there are some availabilities.
[ONLINE] How to understand a native French speaker
Tuesday 25 August 2020
12:45 - 14:00
Online
I join now
[ONLINE] How to start learning French
Tuesday 8 September 2020
10:00 - 11:15
Online
I join now