FrenchBooster Programme

The programme at a glance

attendees
4 to max. 8 participants.
Attendees must be over 18

calendar
33h extensive programme over 3 months
(out of French official holidays)
Group sessions on Saturdays or Fridays
from 09:30am to 12:30pm

location
Group sessions in the 15th arrondissement next to the Eiffel Tower and Motte-Piquet Grenelle. Individual sessions at home, at office, in cafés or at museums.

levels
Lower Intermediate (A2.2)
Intermediate (B1)
Upper Intermediate (B2)

process
10x 3h face-to-face mini-group classes of progressive and highly interactive activities with a dedicated French teacher
2x 1h30 face-to-face 1-on-1 classes to tackle your specific language difficulties or to practice in a Parisian museum
Extra online resources and exercices to boost your learning autonomy between each session

Transparent objectives
- Enrich your vocabulary & overcome main grammatical challenges
Every week will be devoted to one of the major daily-life topics.

Get familiar with common and relevant vocabulary and adopt new learning strategies to memorize it easier and faster.

Take a chance to assimilate necessary grammatical rules with a pragmatic and intuitive learning approach in the class and after the class on our online Learning Platform, Neo.
- Strike up & sustain conversations that matter with confidence
Discover and use language tips to easily strike up a conversation.

Get practical clues to catch and try to keep the attention of your French interlocutor.

Face various situations and learn how to gain spontaneity in each of them.

Improve significantly your French listening comprehension through adapted exercices.
- Have a finer understanding of the French and their culture
Observe and break some of the most essential French cultural codes : norms of politeness, social behaviors, sense of humour, gesture usage…

Get more familiar with the Parisian lifestyle and get better chance to connect with both French culture & people.

Share and uncover great insider tips to explore and enjoy even more your living environment.
- Make your pronunciation sound more French
Train your voice and master some of these tricky (terrible) French sounds that even your ears might not be able to listen to.

Get better understood and improve your French listening at the same time.

Novexpat's pedagogy

Fair tuition fees
We believe that you deserve the best learning conditions in the same way as your teacher deserves the best working conditions. That's why all of our tuition fees are carefully designed to be fair and sustainable for you, your teacher and our managing team.
FrenchBooster Programme
709€
all inclusive
all taxes included
33h of extra French learning activities with a small group of like-minded learners, including 3h of 1-on-1 classes
A dedicated passionate and
super qualified French teacher
All education material
included
Unlimited access to NEO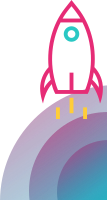 These fees are valid for private individuals who finance by themselves their training.
Different prices apply for businesses and externally financed trainings.
Please, Contact us for more details.
Fall 2019
on Mondays
Forecast Sessions

1-on-1 French classes
are to be scheduled with your teacher
at a convenient time for both of you
Monday 30 September 2019, 09:30 - 12:30
Monday 7 October 2019, 09:00 - 12:00
Monday 14 October 2019, 09:30 - 12:30
Monday 4 November 2019, 09:30 - 12:30
Tuesday 12 November 2019, 09:30 - 12:30
Monday 18 November 2019, 09:30 - 12:30
Monday 25 November 2019, 09:30 - 12:30
Monday 2 December 2019, 09:30 - 12:30
Monday 9 December 2019, 09:30 - 12:30
Monday 16 December 2019, 09:30 - 12:30
7, Allée du Général Denain 75015 Paris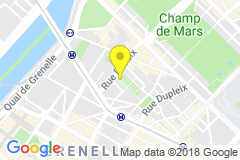 Fall 2019
on Saturdays
Forecast Sessions

1-on-1 French classes
are to be scheduled with your teacher
at a convenient time for both of you
Saturday 5 October 2019, 09:30 - 12:30
Saturday 12 October 2019, 09:30 - 12:30
Saturday 19 October 2019, 09:30 - 12:30
Saturday 26 October 2019, 09:30 - 12:30
Saturday 9 November 2019, 09:30 - 12:30
Saturday 16 November 2019, 09:30 - 12:30
Saturday 23 November 2019, 09:30 - 12:30
Saturday 30 November 2019, 09:30 - 12:30
Saturday 7 December 2019, 09:30 - 12:30
Saturday 14 December 2019, 09:30 - 12:30
7, Allée du Général Denain 75015 Paris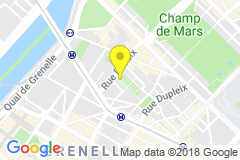 The FrenchBooster Programme Syllabus
All you might want to know about the programme