Give you an edge with French language and culture lessons with a Parisian teacher to get fully ready for your stay in Paris.
You would love to learn French through the Novexpat's pedagogy but you're (still) not in Paris...
Don't wait any longer to be in the City of Lights to start learning French with us!

Online 1-on-1 French lessons at Novexpat is a convenient and efficient learning experience to get you ready to speak French and understand the French people when you arrive in Paris. Thanks to Neo, our online platform, your online lessons will assist you anytime in France to help you making a good start in our city!
Online 1-on-1 French classes

The programme at a glance

attendees
1 participant only
Attendee must be over 18

calendar
Classes can be taken all year long,
from Monday to Saturday
from 08:00am to 08:00pm

location
via Skype

levels
All levels from complete beginner to proficient user.
Levels are based on the CEFR reference levels (A1 to C2)

process
Online French classes with a dedicated French teacher
1-hour long classes via Skype
Intensive or extensive approach according to needs and availabilities
Guided work or resources supply between each session on Neo

Transparent objectives
In 1-on-1 classes, your objectives are our's. Whether this is for personal or professional reasons, depending on your language skills, context, needs and own goals, our job is to bring you to the next step.
In the early 2000s, The European Union designed a Common European Framework of Reference for Languages as a guideline to be used to describe achievements and objectives of learners of a foreign languages according to their level. These references are widely accepted throughout European countries and beyond and all official language exam assessments are based on the CEFRL.
Here are a summary of the six references levels of language skills.

Novexpat's pedagogy

Fair tuition fees
We believe that you deserve the best learning conditions in the same way as your teacher deserves the best working conditions. That's why all of our tuition fees are carefully designed to be fair and sustainable for you, your teacher and our managing team.
pay as you go
55€
per hour*
all taxes included
A dedicated passionate and
super qualified French teacher
All education material
included
Free cancellation if noticed 48h before the class
Online via Skype and NEO
No extra fee on Saturdays

pack 30h
50€
per hour*
all taxes included
30h classes + all Pay As You Go features
1 year validity as from the first class
Monthly prorated payment
after a first non-refundable 30% commitment at sign up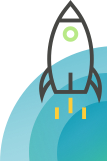 * When we mean an hour, we do mean 60 minutes. Not 45 minutes…
These fees are valid for private individuals who finance by themselves their training.
Different prices apply for businesses and externally financed trainings.
Please, Contact us for more details.