Keep practicing your French and break through your French fluency plateau through a highly interactive and stimulating weekly class.
Weekly French Classes

The programme at a glance

attendees
5 to max. 8 participants.
Attendees must be over 18.

calendar
Possible onboarding every week.
Currently open on Saturdays from 1:15pm to 2:45pm
(out of national bank holidays)

location
Group sessions in the 15th/7th arrondissement next to the Eiffel Tower and Motte-Piquet Grenelle in Paris.

levels
Lower Intermediate (A2.2)
Intermediate (B1)
Upper Intermediate (B2)

process
1h30 weekly face-to-face mini-group classes of progressive and highly interactive activities with a dedicated French teacher
Classes resources and further exercices to boost your learning autonomy between each session on NEO
Priority access to FrenchBooster Programme alumni and Novexpat's 1-on-1 French classes current students and alumni

Transparent objectives
- Enrich your vocabulary
Every week will be devoted to a specific daily-life-related topic. We will then cover a large range of topics from your personal and professional contexts in Paris.

You will get familiar with underlying vocabulary that are commonly and frequently used in Paris and learn tricks to know how to pronounce them in a French way.

The pedagogical process during the class and the online exercices available on NEO between each session will help you to memorize and assimilate new words and sentences that you will become able to use in your every day life.
- Master sentence structures that matter
Scale up and consolidate the necessary grammar skills to build correct sentences which do sound correct in the usual spoken French.

Cover new structure concepts in a progressive and natural way when it comes relevant for you to use them. This approach will help you to easily grasp the hardest grammar concepts, develop new reflexes and focus on what really matters to speak fluently.

Further online resources on NEO will help you to be solid rock on these new and revised concepts!
- Improve your conversational skills
Practice, practice and... practice again all the class long!

During a highly interactive learning activity specifically designed for each session, take part in a conversation that will enable you to reuse the freshly learnt vocabulary and to get used to share facts, ideas and opinions within a group.

Our caring and supportive atmosphere, within a mini-group of learners, will help you to dare to speak in French and will steer you in the right direction to French fluency and confidence.
- Boost your own learning strategies
Discover, experience and adopt new learning strategies to improve the way you can memorize and assimilate your new learnings.

Get valuable hints and tips from your teacher to keep progressing in autonomy.

Novexpat's pedagogy

Fair tuition fees
We believe that you deserve the best learning conditions in the same way as your teacher deserves the best working conditions. That's why all of our tuition fees are carefully designed to be fair and sustainable for you, your teacher and our managing team.
Weekly French Classes
Up to 0 weeks
32€
Per week
all taxes included
11 to 20 weeks
30€
Per week
all taxes included
Sold Out
25 to 0 weeks
30€
Per week
all taxes included
Sold Out
1h30 of French learning activities every week
with a small group of like-minded learners
A dedicated passionate and
super qualified French teacher
All education material
included
Unlimited access to NEO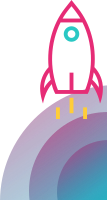 These fees are valid for private individuals who finance by themselves their training.
Different prices apply for businesses and externally financed trainings.
Please, Contact us for more details.
2018/2019


School Year
Forecast
Remaining
Sessions